---
Training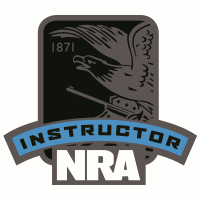 3 Guy Supply is also pleased to offer a variety of training options to fulfill the needs of new firearms owners, those with experience who wish to concealed carry, and experienced firearms owners that wish to expand their knowledge and abilities. Our CHL instructors are NRA certified, and we're happy to provide you with credentialing if you'd like to verify for yourself.

For firearms-centric training, we recommend you bring your own firearm with you to class; if you don't have one, please ask your instructor - we have a number of demonstration firearms that you're welcome to use for class purposes. A fee applies in some cases; please confirm with your instructor. Please, bring your firearm in a bag or box (per Ohio Revised Code), and unloaded - and yes, we will verify unloaded status of your firearm. We can also offer recommendations if you wish to purchase a firearm to use in our training, as well as elsewhere.

We also offer a number of other training options besides just concealed handgun licensing; to view all of our current training options.

if you have questions; you can also pay for class-time in advance to reserve your spot in the next class.