---
Contact Us
3 Guy Supply

Hours: (BY APPT ONLY!)
Sun-Sat, 6p-10p



Phone:
513-201-7398

1. Look for the "Star Office Suites" / 3606 pedestal. It's between the Enterprise building and the Rock Quest building.
2. Look for the sign on the wall of the enterprise building that reads, "Enterprise Truck Sales."
3. The entrance to Star Office Suites is down the stairs that are beside the truck sales sign.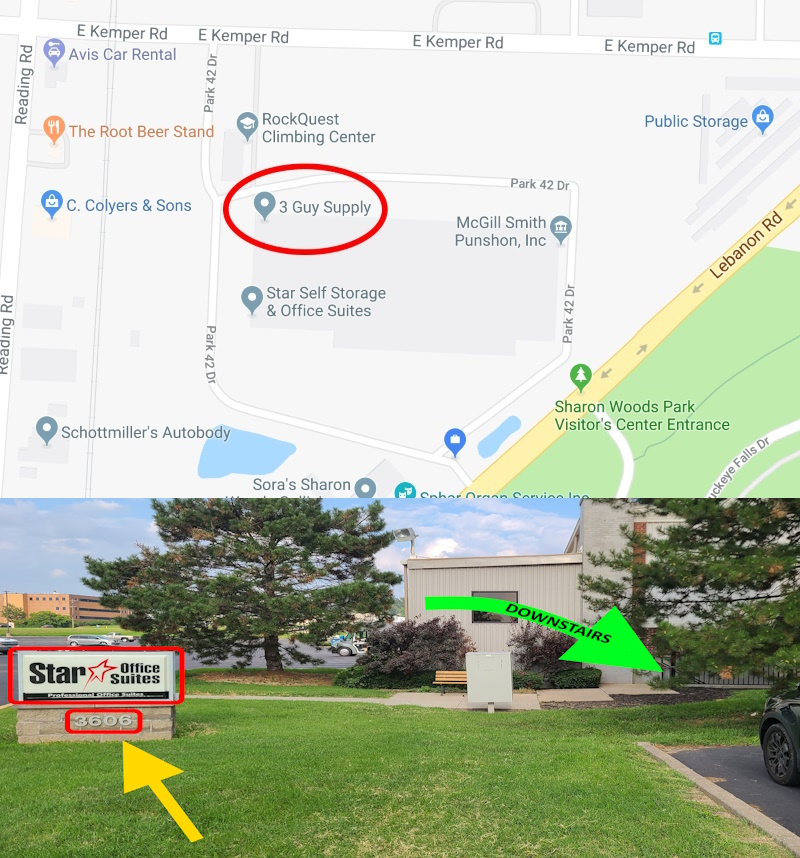 ---